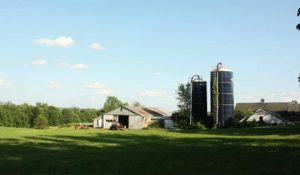 At Greenland Farm we strive for the best quality hay that the land will provide. We pay attention to soil pH and bring it to 6.0 – 7.0 through the use of lime or woodash. This tends to reduce weed production. We fertilize as needed with manure from our cows to produce a lush crop.
Our 2022 prices are:
First cutting: $7.50 / bale
Second cutting: call for availability and pricing
Local delivery available: $1.00 / bale
Please call Rick at 978-868-4143 for additional information, or contact us online.